Directions to location
Find the best route and transportation in Route Guide
Open in Route Guide
Central Park has a number of nature trails. The mobile map features three suggested trails located in different parts of Central Park. You can read the texts for each point of interest on the mobile map.
Haltiala trail
This trail takes you from Haltiala Farm to the cabin at Pitkäkoski, or vice versa. The trail is approximately 4.6 kilometres long and coloured pink on the mobile map. The route is easy to navigate. You can find buses that take you near the trail's start and end points in the Journey Planner.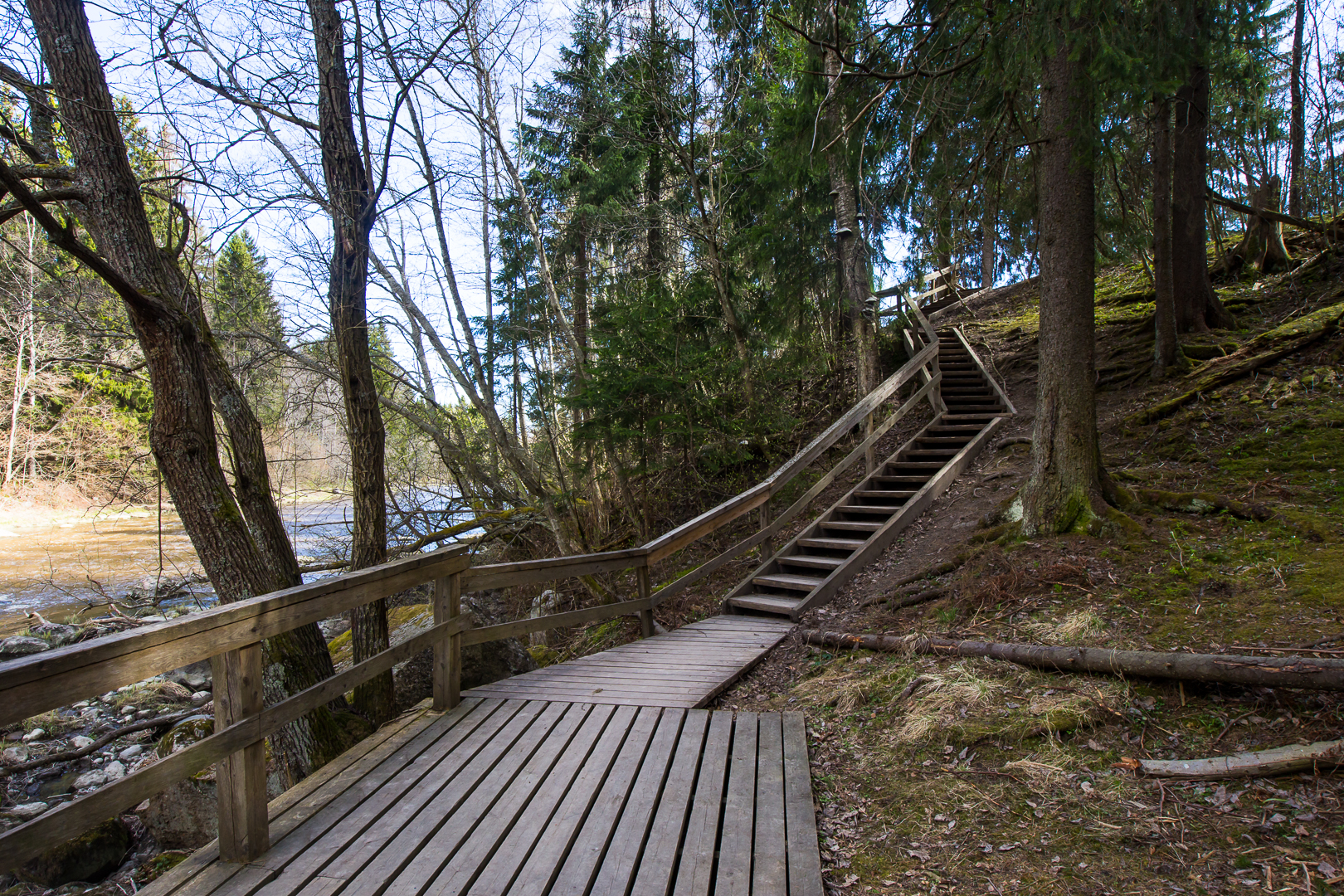 Photo Teemu Saloriutta.
Maunula nature trail
This 3.3-kilometre-long trail completed in 2014 is centred around the theme of natural diversity and the cycle of life. The trail is coloured green on the mobile map. There are 11 information boards along the trail. The information board texts are in Finnish and Swedish, but they also include QR codes through which you can access English versions. The nature trail is primarily easy to navigate, but also includes a somewhat difficult rocky section that can be bypassed along other paths if necessary. There is also teaching material available for the trail.

Photo Jussi Helimäki.
Laakso poem tour
Right near the city centre is a forest dominated by large spruces that is also home to Siberian flying squirrels. The trail also runs by some horse stables.
The route is easy to navigate and 2.5 kilometres long. It can be walked in any order or only partially. The route is coloured light blue on the mobile map.
The texts for each point of interest are written as poems that follow the Japanese haiku tradition in their syllable counts: consisting of a total of 17 syllables and divided into three verses with 5–7–5 syllables.

Photo Teemu Saloriutta.