Directions to location
Find the best route and transportation in Route Guide
Open in Route Guide
There are plenty of recreational trails and paths around Vanhankaupunginlahti. The mobile map includes two accessible routes.
The Lap of Nature, accessible
The nature trail is approximately 1 km in length. There are a total of ten tasks along the path, eight of which are accessible. The quatrain task descriptions can be read or listened on the mobile map as well. The route is coloured pink on the mobile map. The route is easy to navigate.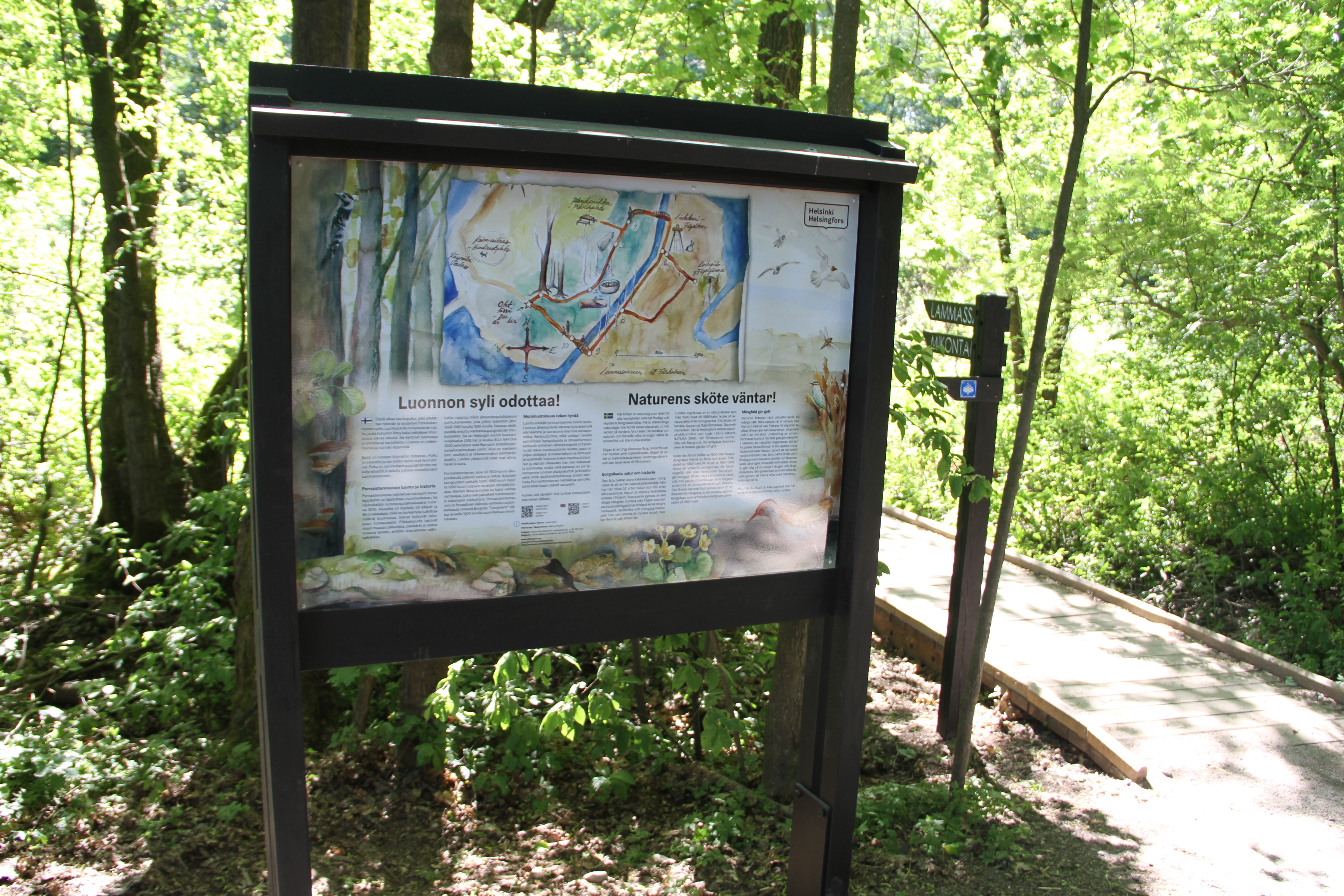 Photo Leena Junnila
Duckboard path to Lammassaari, accessible
The route is 2.4 km in length. The accessible duckboard path leads to an accessible bird watching platform, which is located next to a bird watching tower. The route and its points of interest are coloured light blue on the mobile map.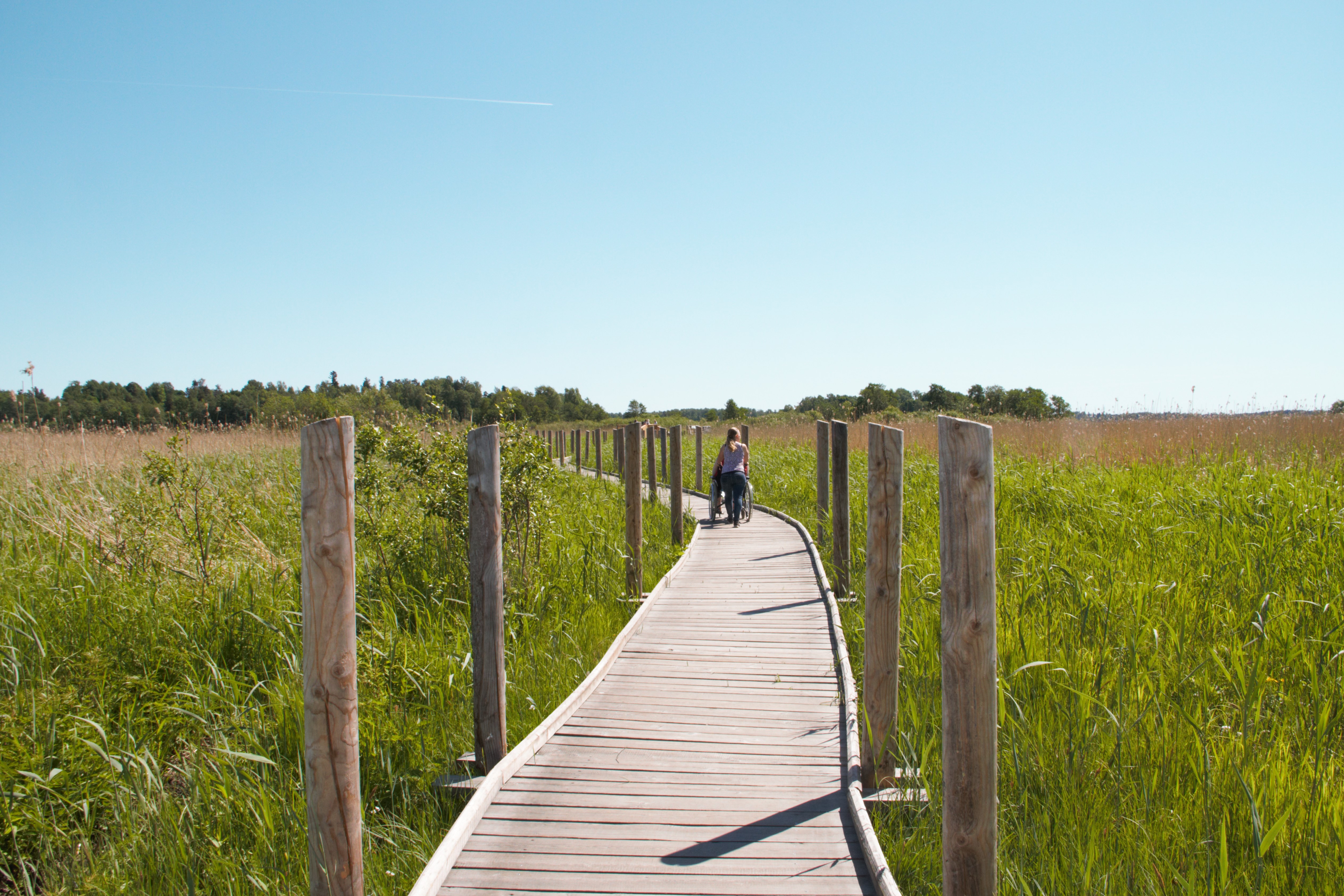 Photo Sanna Elijoki
Phenomenon-based learning tasks for pupils in comprehensive school and upper secondary school
The phenomenon-based learning tasks can be used as part of phenomenon-based teaching, or as the programme for a theme day. The alternative phenomena and their colour codes are listed at the starting point, marked in black on the map. The path's tasks can be read or listened on the mobile map and are not marked in the terrain. Tips for the teacher: For teacher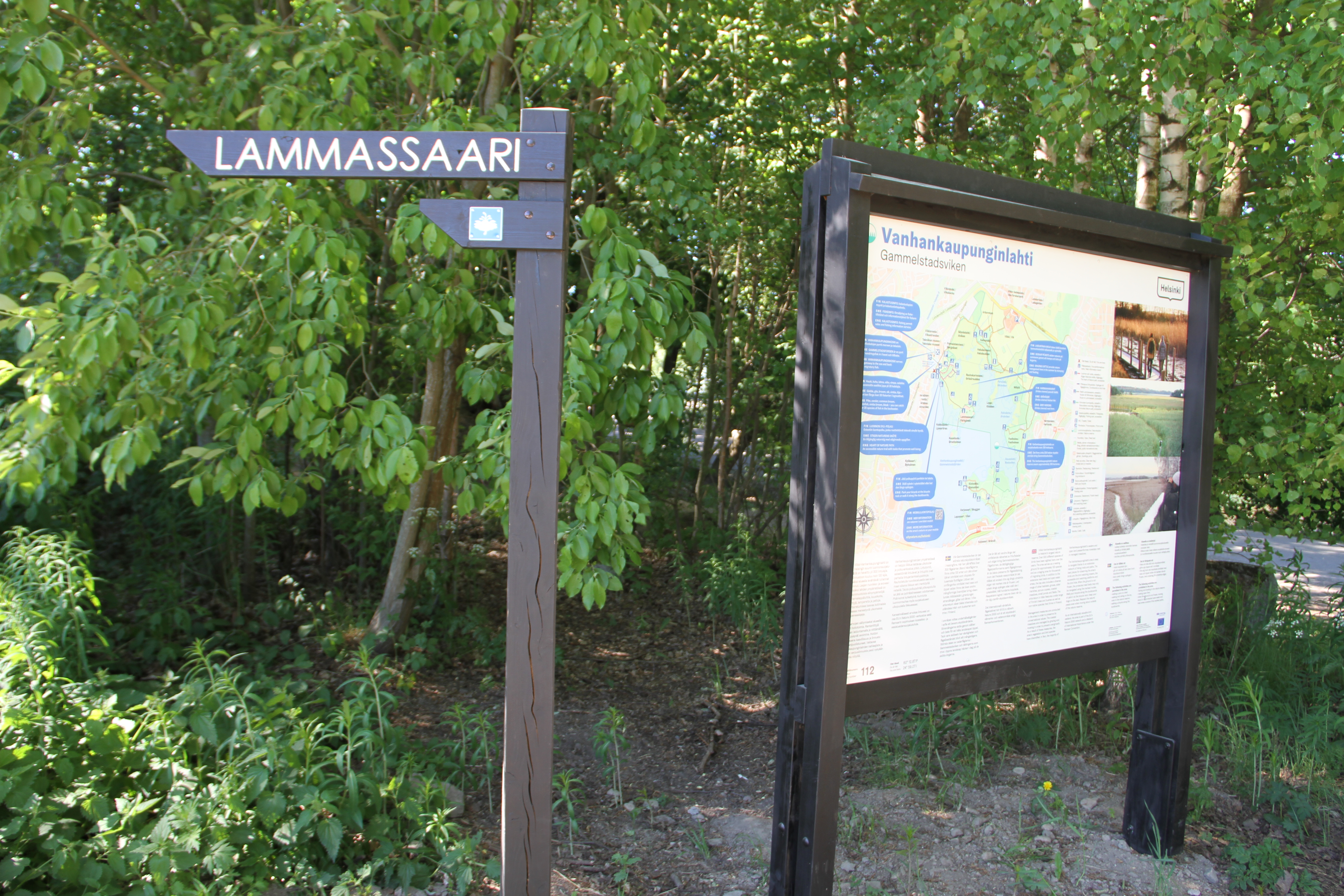 Kuva Leena Junnila