The island's history is reflected in its old, protected buildings. The oldest of these date back to when Finland was ruled by Russia, and some are from the time when the island was occupied by the Finnish Defence Forces.
In the 19th century, when Finland was under Russian rule, the Russians built several artillery batteries and casemates on the island for maritime defence purposes. The casemates were storerooms used to store munitions and sacks of gunpowder in separate stacks. The batteries and casemates are well preserved.
Buildings dating back the Russian period that are still standing on the island today include an ice cellar and three wooden buildings: the officers' house, a barracks building and the telegraph building. The first military operations involving Harakka took place at the end of the Finnish War in 1808, when the Russians bombarded the sea fortress of Viapori, nowadays known as Suomenlinna, from Harakka.
The largest building on the island is the Finnish Defence Forces' chemical testing facility designed by Oiva Kallio, which was completed in 1929. The laboratory ceased operations and the building was converted into an artists' house when the island was handed over to the City of Helsinki in 1988. The artists' house currently houses studios for 30 artists.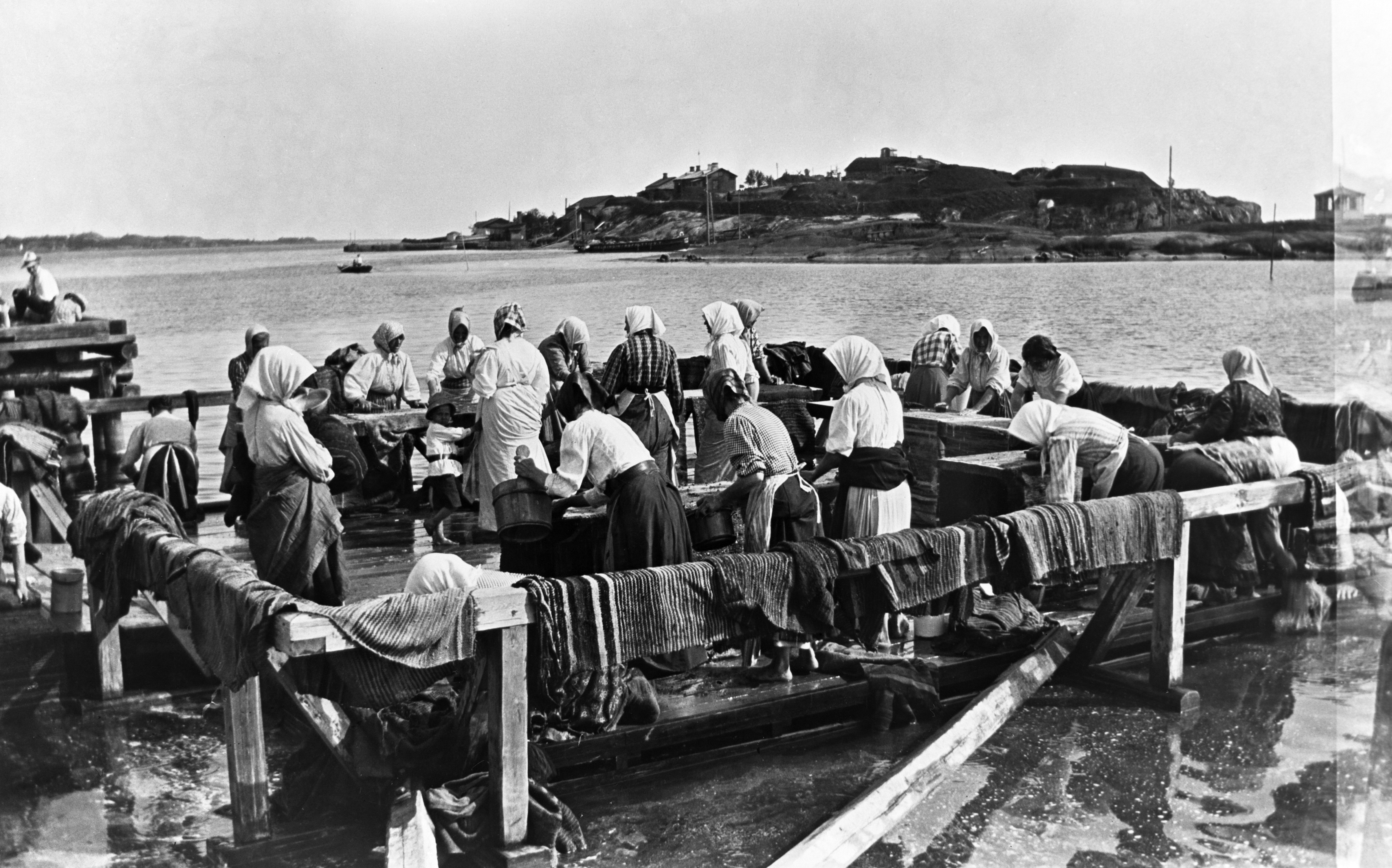 Women washing carpets on the shore of Kaivopuisto, with the island of Harakka visible in the background, in 1910. Photo Helsinki City Museum, Ivan Timiriasew.