The district of Lauttasaari was joined with Helsinki in 1946. The first bridge to the island was completed in 1935.
Lauttasaari was a privately-owned island up until the early 20th century. Its owner, Commercial Counsellor Julius Tallberg, established a villa community on the island and a beach at Hevosenkenkälahti, complete with casino, which was reachable from the ferry pier by a horse-drawn tram. The tiny Mutterikahvila, or Cafe Mutteri, at the base of Lauttasaari bridge is a left-over from the days of the ferry connection.
The island's southern shores were fortified during the Crimean War. There is also an anti-aircraft cannon dating back to World War II at the eastern end of the fortification wall in Vattuniemi, which is also called Ryssänkärki. Next to this is an old wooden swimming facility which is used by a swimming society. From the 1920s, Eteläranta was a popular folk park among Helsinki residents, particularly as a camping destination. Later on a number of small summer huts began to appear, which are still in use today.
There was an anti-aircraft artillery battery in the Myllykallio area during the Winter and Continuation Wars. One of the six anti-aircraft cannons dating back to the Continuation War was unveiled as a monument in 1980.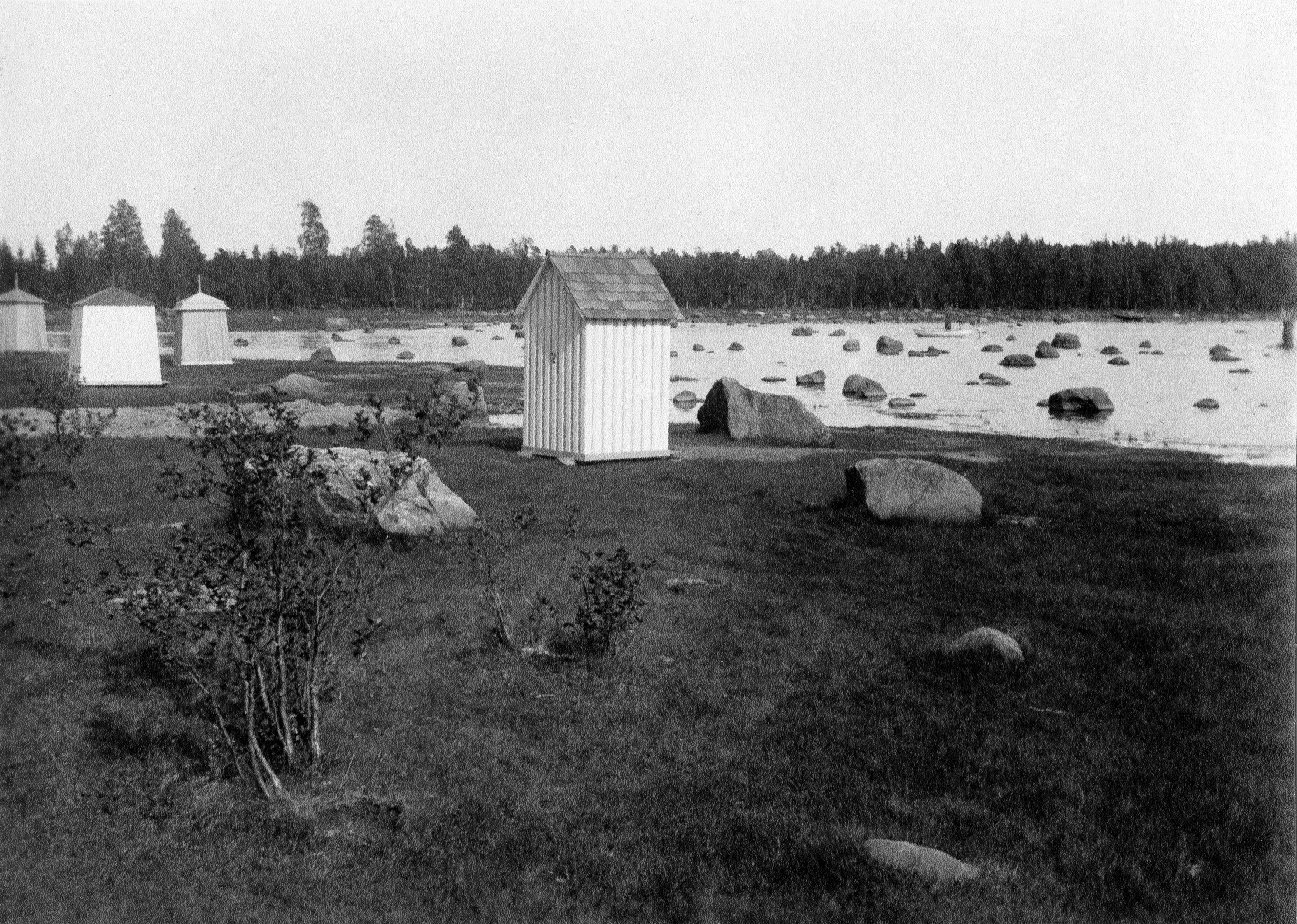 Lauttasaari seaside spa, 1920. Photo from the collections of E. A. Hellman, Helsinki City Museum, photographer unknown.