The common wood pigeon (Columba palumbus) settled in Helsinki as an urban bird in the 21st century and soon moved into other Finnish cities as well. Elsewhere in Europe it has been nesting in major cities for decades.
A large, fearless pigeon walking on the grass is a curious new sight in Finland. In rural areas it is a shy species, and one of Finland's most hunted game birds. The common wood pigeon nests in dense conifers, and sometimes even on porches.
There are also a number of stock doves (Columba oenas) nesting in Helsinki. This species looks similar to the common wood pigeon, save for the lack of white spots on its neck and wings. It is also a smaller and faster flier.
The stock dove nests on Seurasaari island, in Kallahdenniemi and especially in Viikki. It builds its nest in holes excavated by black woodpeckers and in nest boxes, and forages fields and meadows for food. The stock dove is a somewhat timid bird, best viewed with binoculars.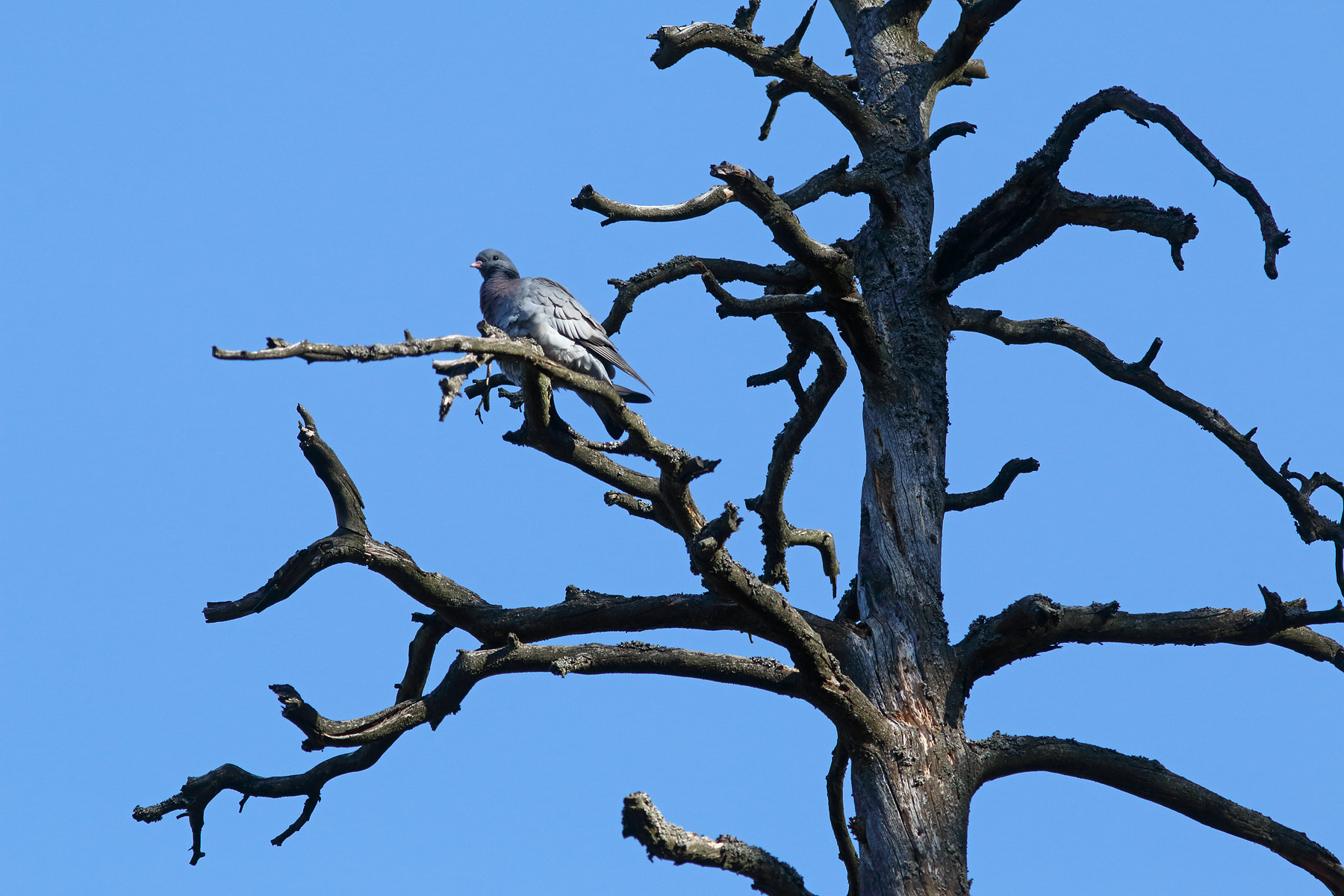 A stock dove on Seurasaari island, photo Jussi Helimäki.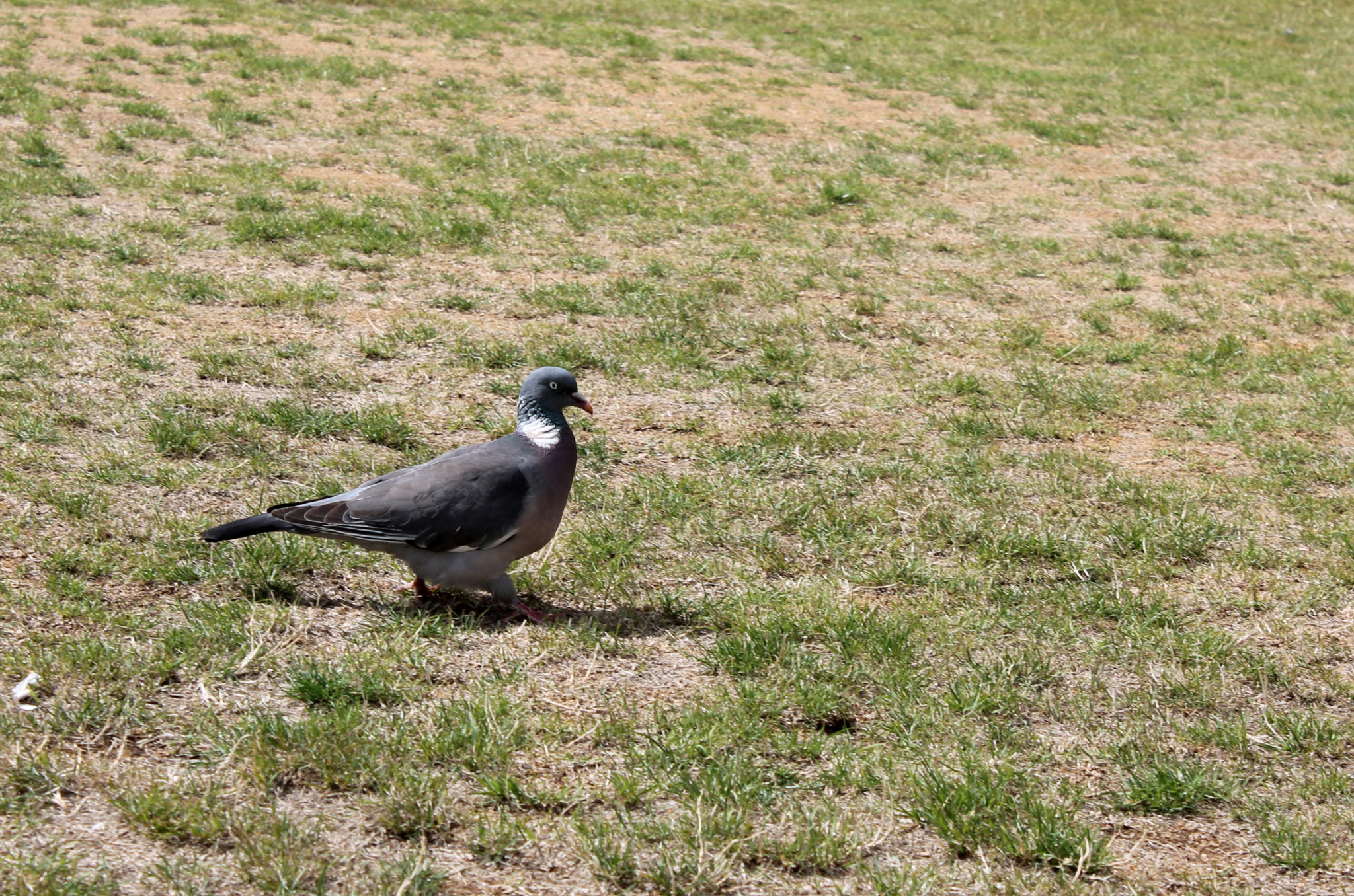 Wood pigeon, Helsinki City Material Bank, Matti Miinalainen.
More info about the species on NatureGate Promotions Finland Oy NatureGate